We deliver practical, pragmatic, and tailored solutions that support you in growing and protecting the value of your businesses. Our business risk services include naming a few: Enterprise Risk Management, Internal Audit, Operational Audit, Compliance Framework Solutions, Regulatory Compliance, Finance Risk and Modeling, Special Attestation Services, and Technology Risk Services.
Are you looking into certifying your organization for best-practice management systems? We also offer gap assessments, implementation plans and managed services for ISO9001, ISO27001/2, ISO22301, and ISO37000, amongst many others.
Why Grant Thornton?
Our Consulting team guarantees quick turnarounds, lower partner to staff ratio than most and superior results delivered on all our services.
Whatever your business needs, we can help you to move forward and identify and implement major transformations efficiently and effortlessly. Talk to us about services offered to key private sector and public sector clients, and how we can support you in progressing and improving your business.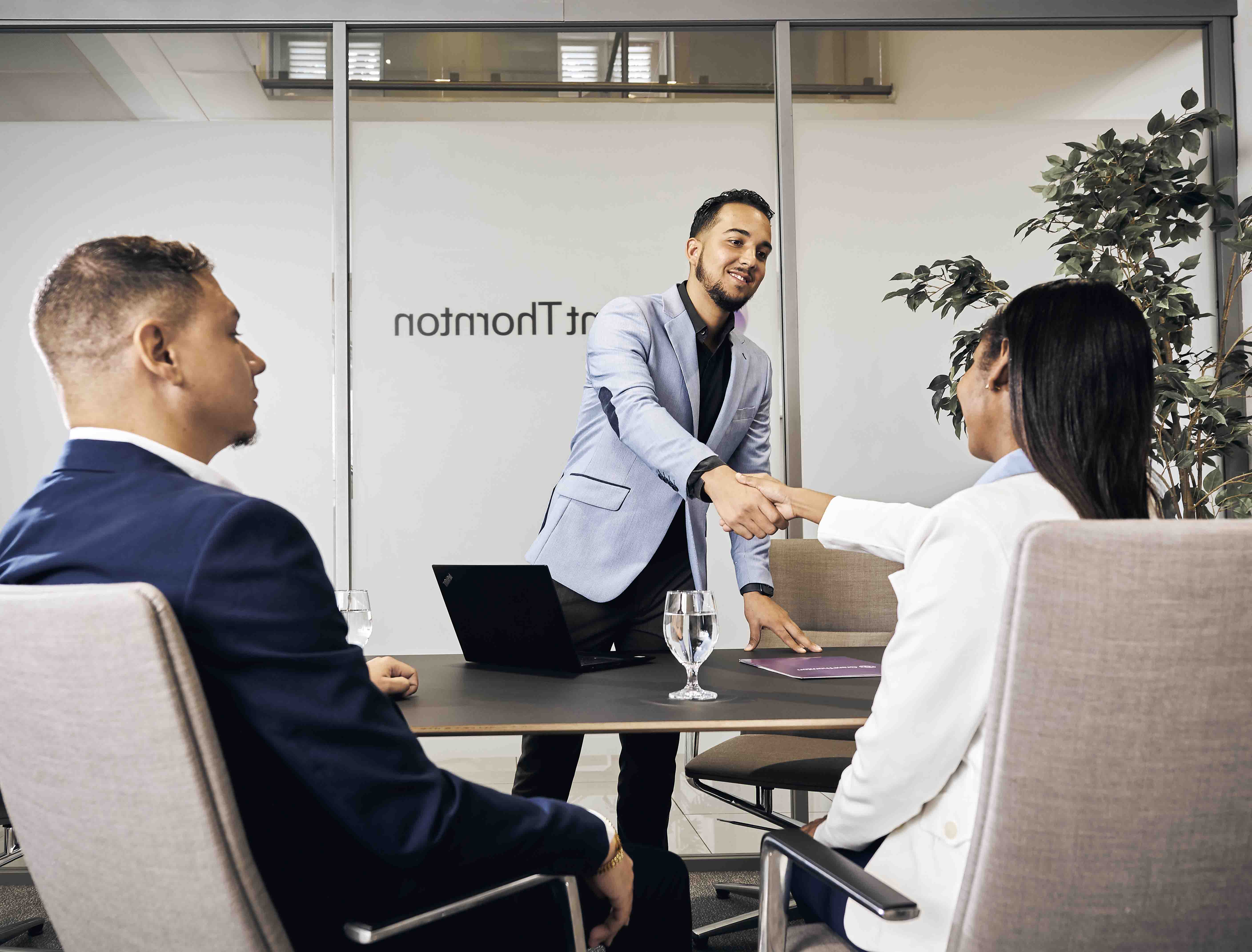 Thank you for your interest in Grant Thornton.
Whatever your enquiry, we'll help direct you to the appropriate place.